B2B ecommerce growth is happening.
Whether you hop on board or not is totally up to you – but the potential is undeniable.
In this post, we'll share 6 distinct aspects that you can use to improve your B2B ecommerce sales, tap int0 current trends, and make the most of your digital marketing efforts.
6 Pillars to Dominate Your B2B Ecommerce Market
Ecommerce sites run on the same servers and technology as the rest of the internet. The main difference is how you optimize your business for online sales. There's plenty of options for that, and lots of B2B companies are hopping on the bandwagon.
There aren't your typical B2B ecommerce trends – they're more a look at the underlying systems of digital commerce and how you can start to adapt your business to them.
#1: Understanding B2B Buyers
The first thing to understand about selling online is that it's extremely convenient and dangerously ephemeral.
No matter what you're selling, your competitors will be selling something similar. If they have a better experience, service, website, or product, your customers can leave you for those improvements. Even if everything is optimized perfectly, you're not always going to win.
On top of all that, it takes a long time for B2B buyers to go through your content, reach out about your services, and finally close a deal.
There's a lot of research on the steps someone takes to purchase a product – because there are tons of websites tracking data on real-life business transactions. The current lifecycle model of a B2B buyer looks something like this: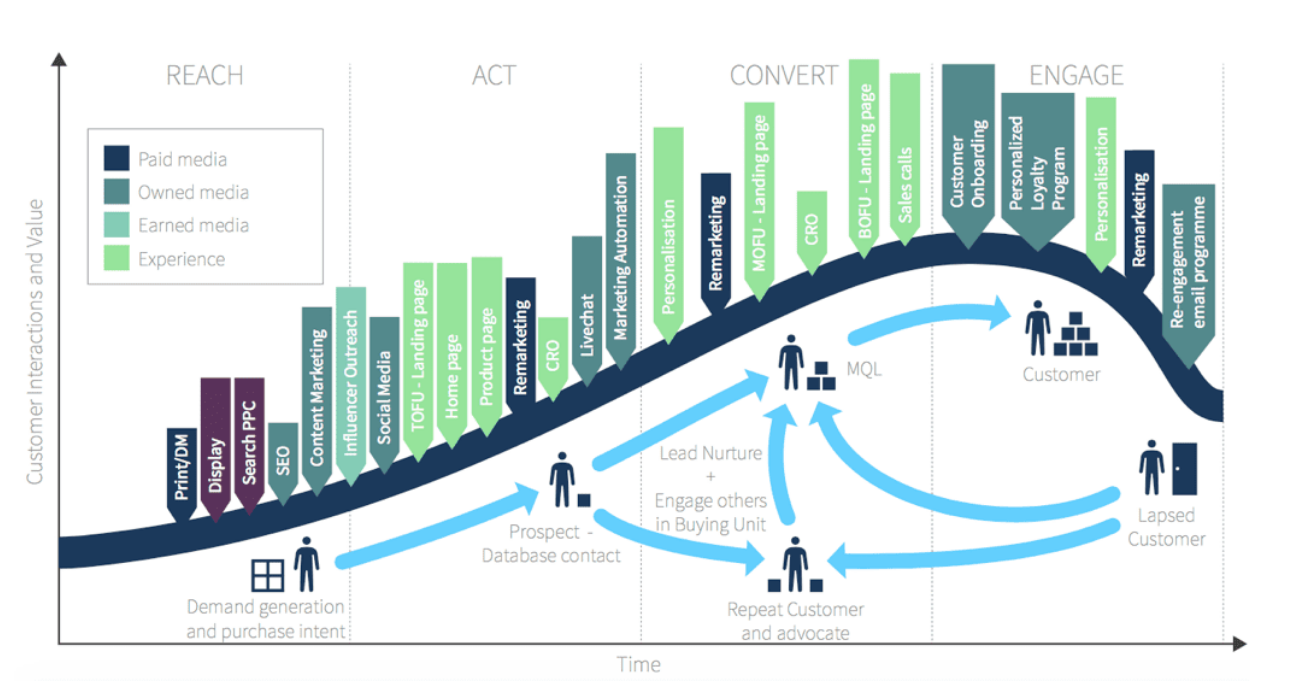 This customer lifecycle – starting with the creation of demand, pushing through to lead qualification, and then diverging between a loyal customer and a lapsed one – is essential to know for B2B sellers.
Why?
Because you can optimize for every one of the aspects in the graphic above. That's how complex the modern B2B ecommerce website can be.
More importantly, because it gives you insight into your buyer's mind at various stages. Your ability to answer questions, meets demands, and improve your online experience directly correlates to how effectively you sell, how loyal your customers are, and how much money you'll ultimately make.
Get to know your customers and what they need from you – not what you think they need!
#2: Imitate B2C Selling, Then Adapt B2B
Pop quiz – how different in the online experience of buying from a B2B versus B2C customer experience?
Not as big as you may think.
All online sales go through a somewhat predictable pattern of learning, considering, and then buying.
Here's a helpful illustration that shows both the similarities of this "funnel" and where B2B and B2C digital channels start to diverge: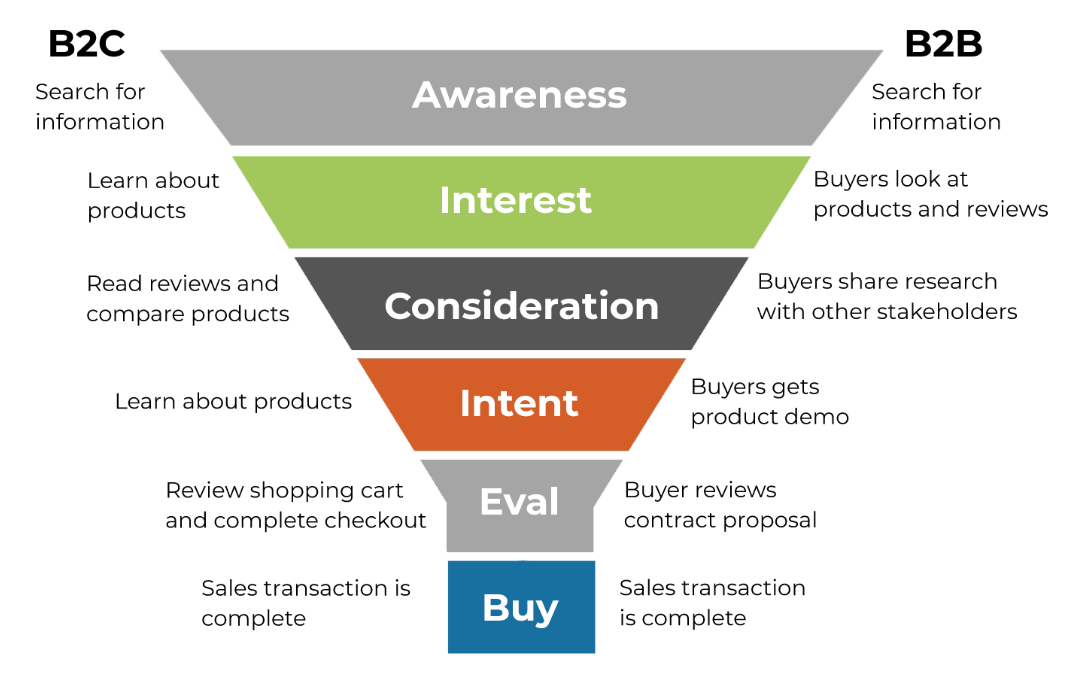 So what does this mean for you?
In the short term, it means you can create a B2B ecommerce website to look and feel very similar to a B2C site. How you organize and share your products, services, and content is very similar.
But don't go overboard! In the past, ecommerce sites have often failed to take into account the user experience for B2B sales.
That's where you can make a difference for your website.
Digital sales for B2B does have some key differences that you should consider.
For instance, because sales are often made in bulk, having the ability to provide wholesale pricing curated to your individual client can be beneficial. In the past, many products on an ecommerce site would be captioned with "Call for Pricing" rather than have the ability to calculate a quote – a high-friction practice that modern B2B ecommerce websites need to ditch.
The thought of not being offered the same user experience as a B2C consumer is off putting for your B2B clients.
But on top of that, you have to consider that the self service style of B2B selling does differ from the B2C experience.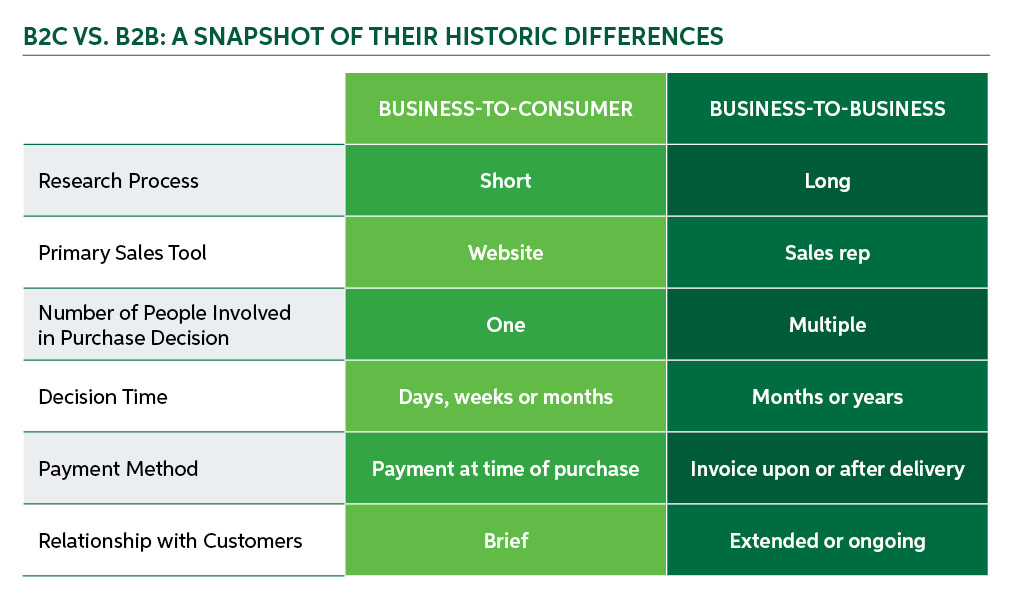 When you're differentiating your website from B2C selling, some B2B ecommerce specific features you should potentially include are:
Quick order possibility
Requisition lists
Quotation tools
Customer structure and user roles
User ID capabilities
Customer service options
Ability to select from different payment methods
Different order processes
Each of these can be fully customized on a platform like Shopware too, so you can future-proof and build your business without boundaries.
#3: Focus on Customer Service
Another pillar for B2B ecommerce is your customer service experience.
How you treat potential customers before the sale – and current customers after the sale – will make or break your ability to sell online over time.
Business buyers look for good experiences, and there's customer data to prove it.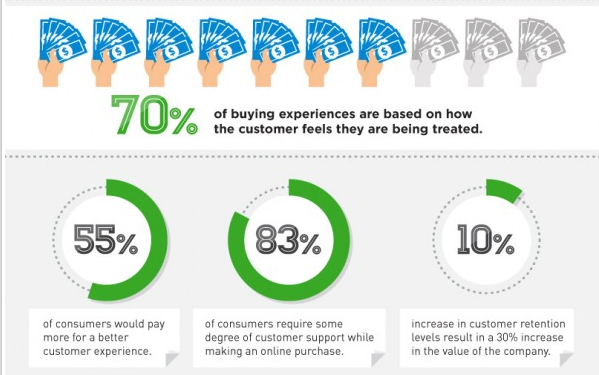 So how do you provide great customer service? One important factor is the responsiveness of your customer service team.
Customer services teams that are persistently available, empowered to solve problems, and maintain a professional, friendly demeanor are key.
If your website is equipped with the option to chat with a representative from your company, a client will likely expect a quick response.
The same goes for connecting with representatives via phone or email ticket.
The client is going to need your business to be engaged in order for you to maintain business efficiency.
You can also provide other touches – like a transparent supply chain, high-quality content that supports your goods and services, and of course – a well-built B2B ecommerce website.
#4: Leverage Social Proof
We've already talked a bit about how the B2B shopping experience closely mirrors the B2C alternative. That's true for social proof as well.
The goal of ecommerce sales is to build trust, convey value, and improve your website's conversions over time. It doesn't matter if you allow online sales or push potential clients to a sales rep – you need to include some aspect of social proof to help you sell.
Thankfully, there's plenty of ways to provide evidence that your brand is worthy of a customer's trust: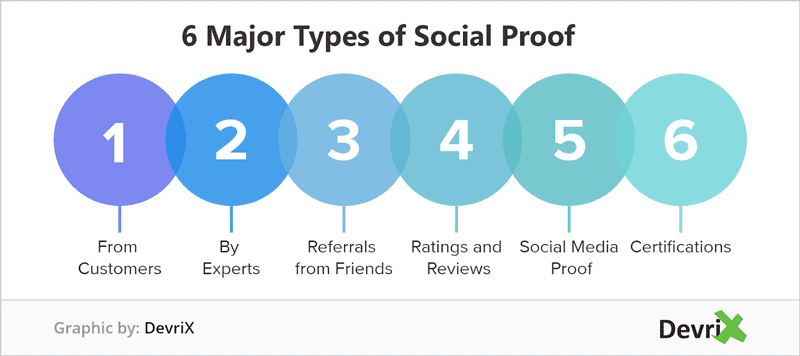 B2B businesses are going to value the accessibility of customer reviews, expert advice, and certifications on your site. There is no better prediction of the quality of a brand than the way other businesses have experienced it.
Even a negative comment can be useful to the merchant if the merchant company responds in a concerned and helpful way. And of course, positive reviews will be helpful in convincing the consumer that you have a quality product.
Customer reviews simply help the client to feel more comfortable with the product in general, and your B2B customers will be grateful that you share this information proactively.
#5: Create Content
B2B brands that share the right content sell more.
What's the best kind of content for you to share? That depends – but there's plenty of research to provide direction.
According to one report, B2B ecommerce companies that shared case studies, best-practice content, how-to guides, and market trend content saw the best results: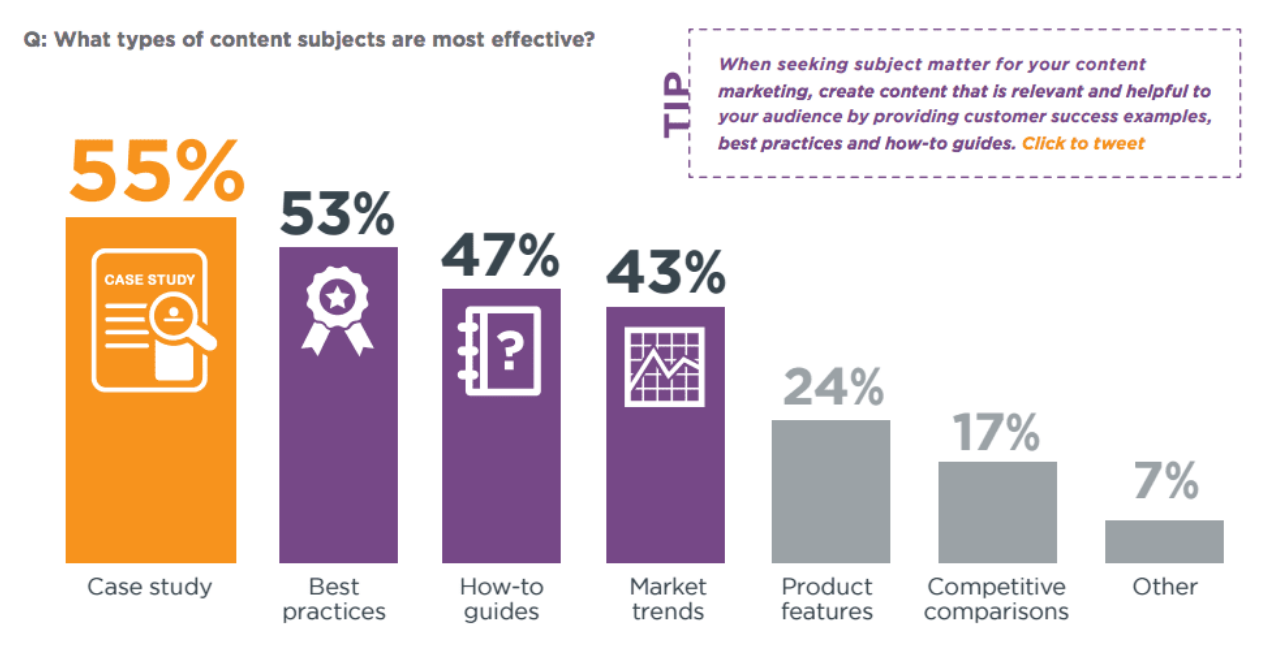 Other reports show that there are four "must have" content groups for B2B sites that are necessary for retailers to succeed.
These four features include:
pricing information
technical information
blog posts
shipping information
We would follow this up by adding client testimonials and product reviews.
Regardless, this list is extremely useful when figuring out what's most important to include within your B2B site. If you're interested in opening up your buying process, finding new channels to sell through, or even adapt to omnichannel sales, you need all of this content collateral.
Make sure that you have all of the extra content buyers look for before making a purchase clearly laid out on your site. Some more of these types of details include clear shipping and delivery policies, client testimonials, reliability metrics, the option for tracking, and other details about your products and services.
Another feature to help the client feel more aware of the attributes and quality of the product is to show it in a video. Videos help to get an honest view of what the product is without editing or  special effects which can alter a photo.
The more information you can provide your potential clients with, the more likely they are to pursue and stick with your brand for their purchases. It's also helpful when you're aiming to stand out on larger B2B marketplaces.
And of course, you should keep the buyers journey in mind as you decide what kind of content to prioritize: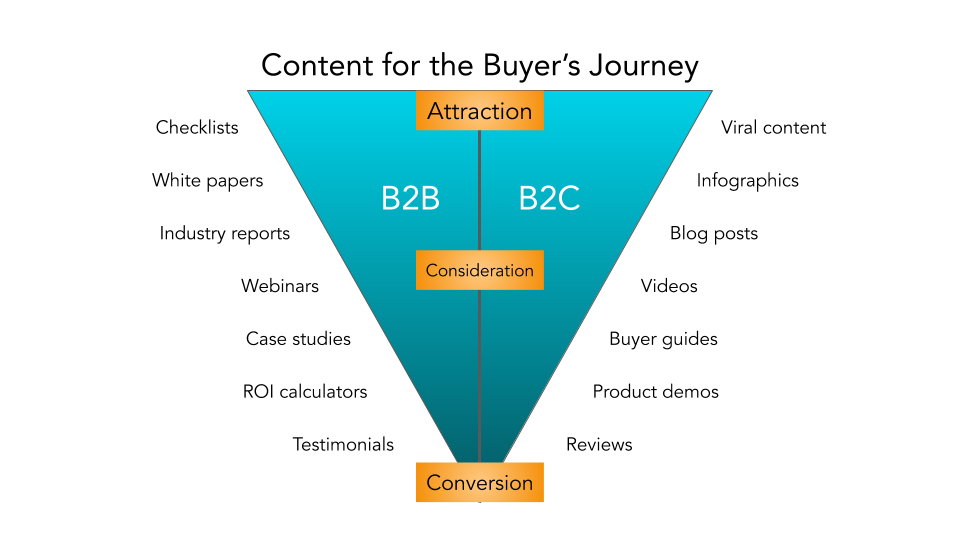 One last useful tip to remember is to conduct a regular product search audit on your site.
Just log in as if you were an interested customer, and search for one of your products.
Can you easily find it in your search results?
Does the link for the product bring you to the correct page?
Are the steps needed to follow through with the purchase clear and easily navigable?
All of this should be done to make sure there are no broken links or errors present within your site, but it can also help you to come up with new innovations to help move a customer along to check out.
By acting as if you are on the other end of this situation, you can better put yourself in the shoes of your customer and understand what it is the client wants.
#6: Improve Transparency
You may have noticed that accessibility to information has been a theme throughout this post.
No matter how you approach the B2B ecommerce platform, transparency is key. In a recent report shared by Clutch, businesses look to a variety of different resources to make a final decision about a B2B service purchase.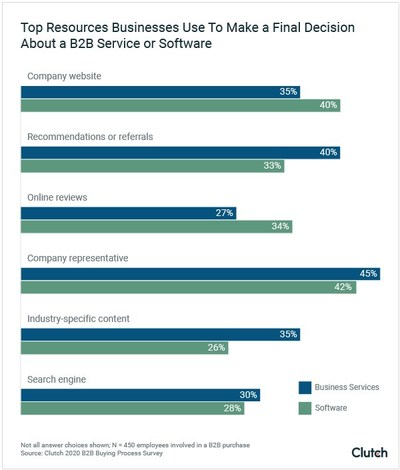 In a different study by UPS, the most appreciated detail provided to potential buyers by B2B merchants was the ability to know shipping costs before ordering which came in at 64% of voters.
This was followed by the ability to see real-time product availability, ability to view purchase history, and the ability to see the delivery date when ordering- all at 63%.
The ability to see product details and to make repeat orders also made the list- two very important aspects to the B2B buyers' experience.
So yes, transparency is key.
Look for unique ways to add value and show your customers that their experience with your business will be better.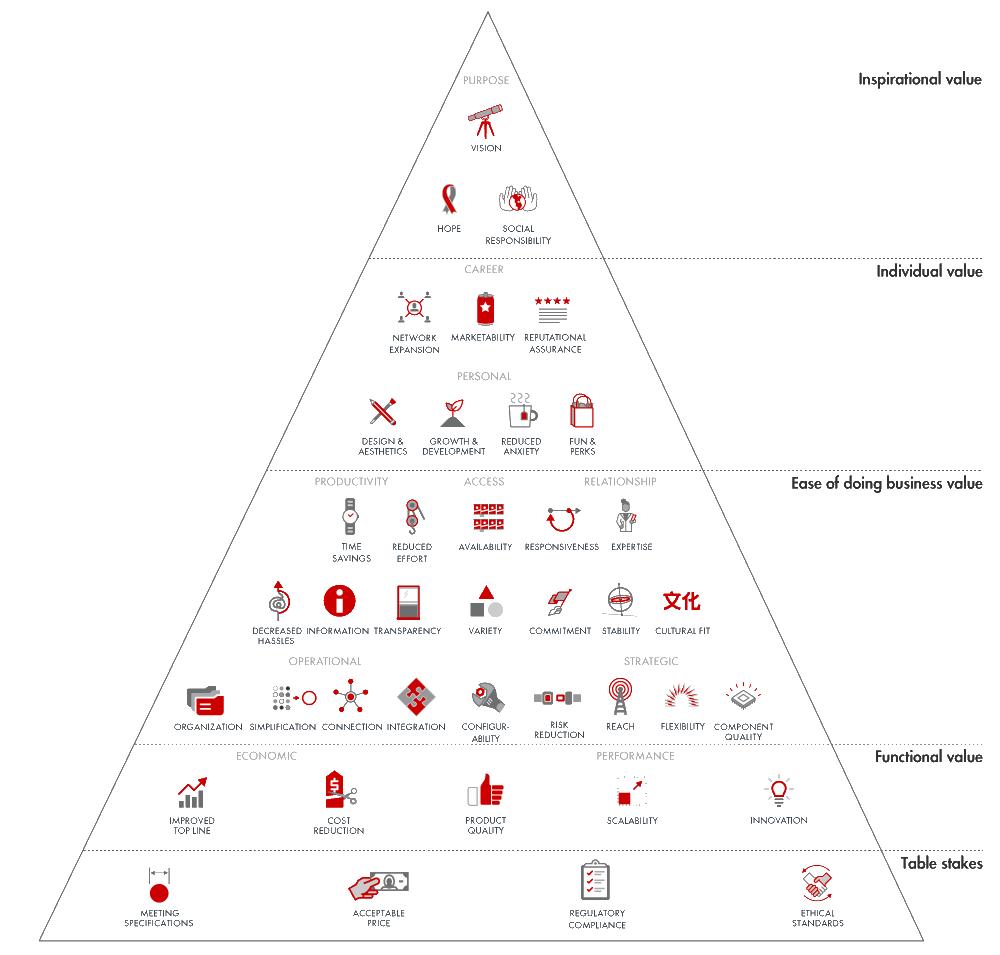 Conclusion
There are so many different features which add to a B2B buyers experience, and when getting started with B2B, you want to make sure that you have everything you need to thrive and succeed in this new space.
Doing the proper research helps you to understand what those things are and how to implement them in the easiest and most cost efficient way.
Hopefully this post helps you set a good foundation for your B2B ecommerce site – and empowers digital sales for years to come.